Servicing our Customers for More Than 65 Years
Since 1952, Lawson Products has made customers' jobs easier by improving efficiency, productivity and overall performance. We lower our customers' total cost of operation by designing an organized storage system and establishing a restocking schedule based on customer usage. We also provide onsite product application support and technical advice.
Our Sales Team
Lawson Products is recognized as one of the "50 Best Companies to Sell For" according to Selling Power magazine at. Our sales reps work from a home office and onsite at customer locations, managing their own schedules. They team is supported by a technical services team and sales education department to make sure they're equipped with the knowledge and skills they need to succeed.
We offer a competitive compensation package, which includes a base salary plus commissions, medical, dental and vision benefits, and a retirement plan with employer match.
Search sales job openings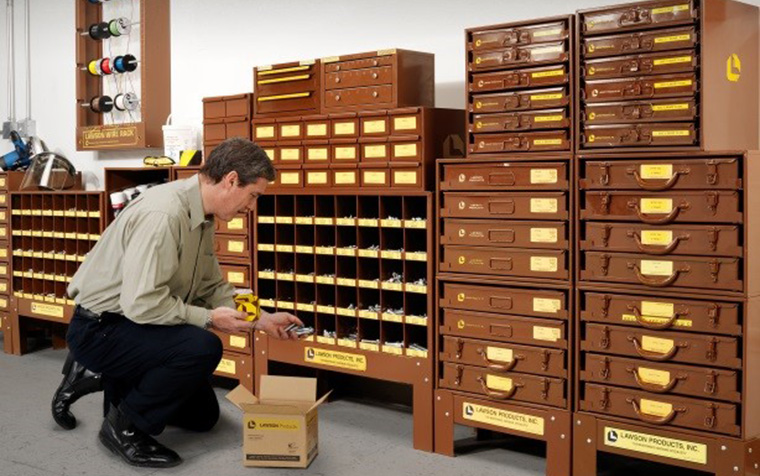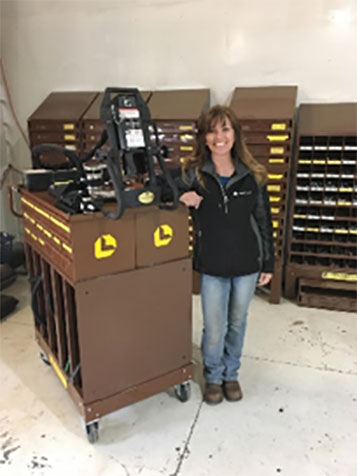 Our Corporate & Distribution Center Teams
Our corporate office is located in Chicago, Illinois and we service customers from several strategically located distribution centers throughout North America:
McCook, IL
Suwanee, GA
Reno, NV
Mississauga, ON
At Lawson Products, we foster a culture based on mutual respect and employee empowerment. Our company values of being progressive, team-oriented, results-driven and acting with integrity is at the forefront of all our organizational initiatives, and its these values that have propelled our company into consistent sales growth and increased profitability. Our corporate and distribution center teams are supported through professional development opportunities and employee-led engagement groups, such as our Women's Affinity Group.
Search job openings